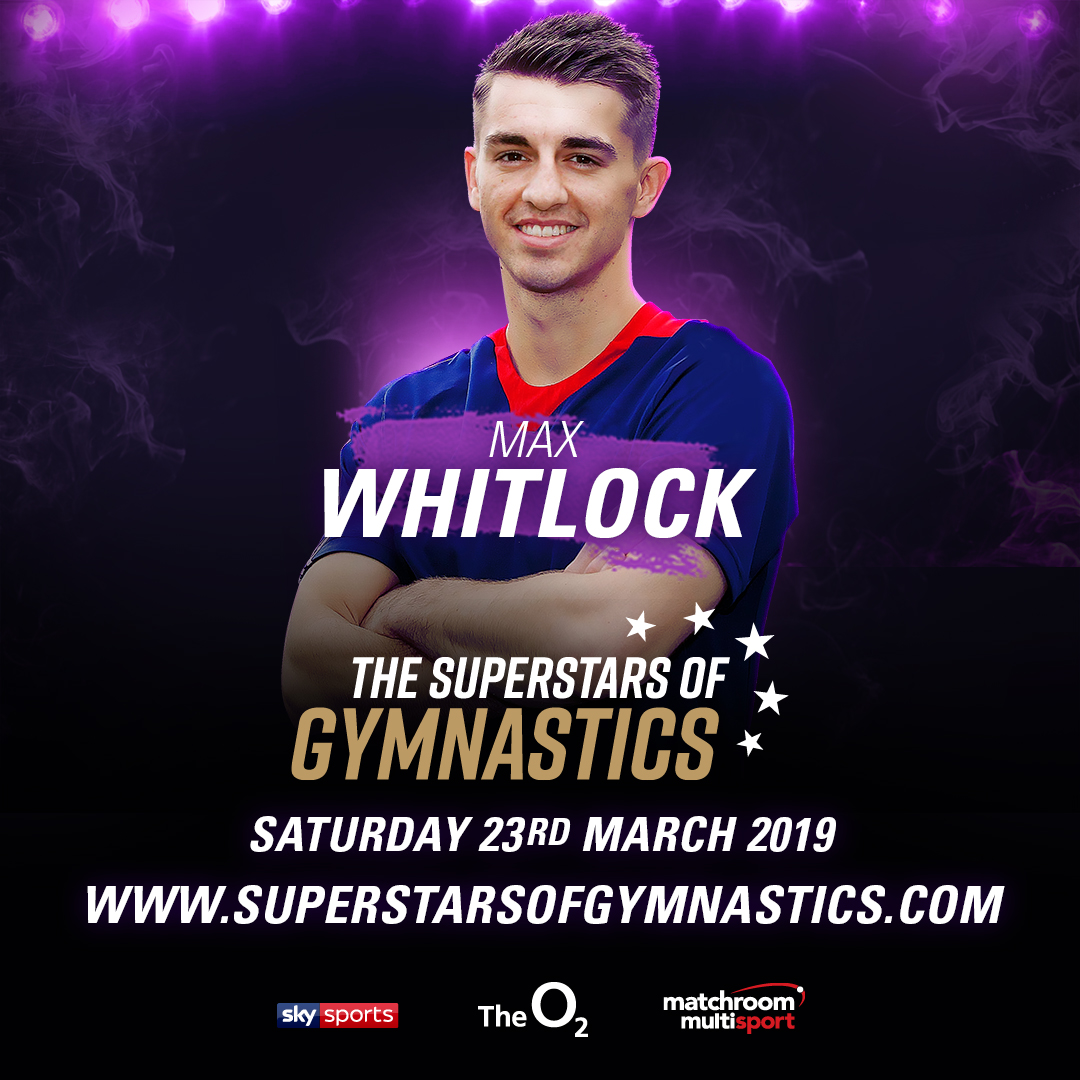 Whitlock: Superstars of Gymnastics will be unique, exciting and we'll wow the crowds
Double Olympic champion Max Whitlock says the Superstars of Gymnastics will give gymnasts the freedom to perform routines to wow the crowd at The O2, London on Saturday, March 23.
The five-time Olympic medallist leads the Superstars of Gymnastics line-up alongside Simone Biles, with Aliya Mustafina, Fabian Hambuchen, Courtney Tulloch and Sam Oldham already confirmed and more to be announced.
The event will showcase an exhibition of the very best talent in gymnastics over two sessions at The O2 in March.
The afternoon session will begin at 12:30pm and finish at 3:30pm, with the evening session to take place from 6:30pm until 9:30pm. All gymnasts will feature in both sessions but will perform on different apparatus in the afternoon and evening.¬
"I'm very excited to be a part of the Superstars of Gymnastics," said Whitlock. "It is very, very exciting and it is going to bring something that has never been seen before. It will be a very different event from any other gymnastics event out there and it will give the gymnasts freedom to perform anything they want to wow the crowds.
"That means it will bring something gymnastics fans might not have seen before. They might not have seen the skills or the way things are being done before and I can't wait to get it going.
"I have had a think about my routines and I have a few ideas up my sleeve and look forward to bringing something that has never been done. I think it's about getting something that is very different and unique.
"The O2 is one of our best sporting venues. It is an incredible venue and every time I have been there it has been amazing and the crowds have been unbelievable. Hopefully we can bring that again."
Tickets are on sale now via www.superstarsofgymnastics.com priced from £30 per session for adults with under-16s at half price. Discounted all-day tickets offering admission to both sessions are available from £48 per adult with family tickets (two adults and up to two children) available from £65 per session or £100 for an all-day ticket.
---