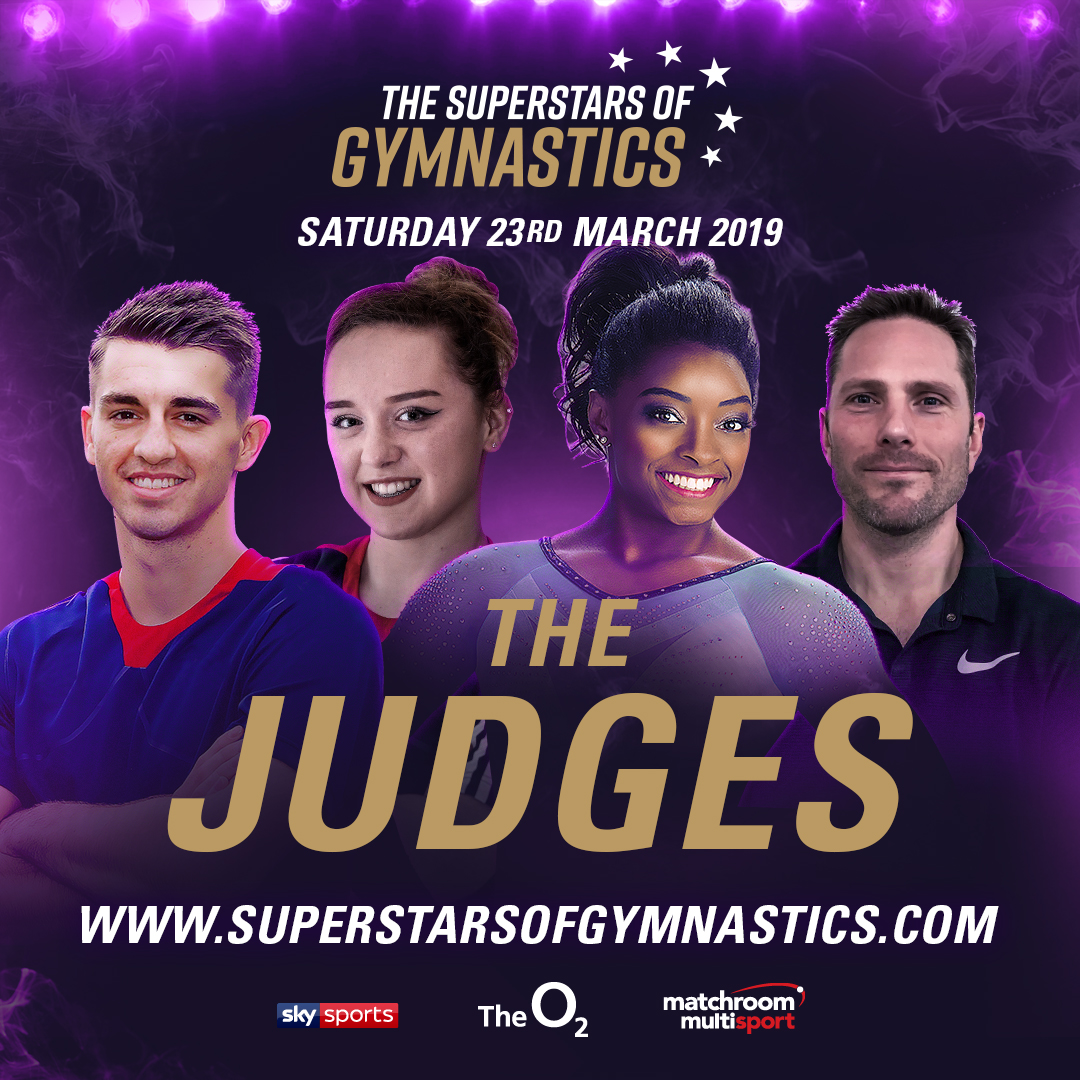 Biles, Whitlock, Tinkler & Landi To Judge Superstars Of Gymnastics
Simone Biles, Max Whitlock, Amy Tinkler and Laurent Landi will form the panel of four judges for the Superstars of Gymnastics, taking place at The O2, London on Saturday, March 23rd.
Biles and Whitlock will perform in both sessions of the event and take to the panel to rate performances of the other gymnasts taking part in the Superstars of Gymnastics. Athletes have the freedom to devise and perform their own routines and judges will score out of 10 based on flair, creative choreography, execution and engagement with the live crowd at The O2.
Each apparatus will have its own leaderboard with a winner on each piece determined by the highest combined score on that apparatus.
Biles and Whitlock will be joined on the judging panel by renowned coach Landi, a former French gymnast who is now Biles' Head Coach. Essex-based Tinkler, who claimed floor bronze at the Rio Olympics in 2016, will complete the line-up.
The Superstars of Gymnastics will showcase an exhibition of the very best talent in gymnastics over two sessions live on Sky Sports at The O2, London
England's Danny Purvis, Dom Cunningham, Courtney Tulloch, Sam Oldham and Jay Thompson have also been confirmed. The event also features a raft of international stars including Germany's Fabian Hambüchen, a gold medallist on horizontal bars at Rio 2016, double Olympic silver medallist Marcel Nguyen, three-time World Champion Oksana Chusovitine, four-time World Cup medallist Elisabeth Seitz, six-time Dutch national champion Casimir Schmidt and Jamacian international Danusia Francis, with more still to be announced.
Tickets for the Superstars of Gymnastics are on sale now via www.superstarsofgymnastics.com priced from £30 per session for adults with under-16s at half price. Discounted all-day tickets offering admission to both sessions are available from £48 per adult with family tickets (two adults and up to two children) available from £65 per session or £100 for an all-day ticket.
---